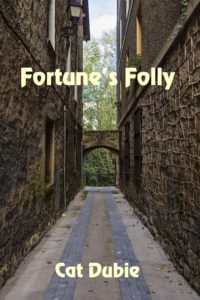 By Cat Dubie
In 1867, Eden Fitzgerald marries, not for love or money, but to persuade her influential in-laws to obtain her father's release from a contrived prison sentence. Cleverly evading those who believe she, like her father, is a smuggler and Fenian collaborator, Eden does what she can, what she must to achieve her goal. When legal methods are exhausted, she dons a mask, carries a pistol and, using her wiles, wits, even her seductive beauty, robs wealthy citizens to amass enough money to arrange her father's escape.
Her life grows ever more complicated by the lustful attentions of several men who profess to love her, and the one man she loves but dares not trust. As her crimes worsen, culminating in what may be treason, and her enemies grow more dangerous and determined to apprehend her, she must run for her own freedom.
Genre: Historical Fiction with elements of spicy romance
Fortune's Folly Amazon Buy Link:
Fortune's Folly Excerpt:
Jack Carver's bearded face appeared when he brought the flame to the stub of his cigar. Eden clenched her teeth. Was this her moment of truth? His gaze shifted and he stiffened, tossed the match, stomped it out. "Anyone following you?"
Muffled footfalls now sounded an irregular pace: three steps, pause, three steps, pause. She whispered, "Yes."
"Meet me tomorrow at this address." He gave her a scrap of paper. She crumpled it into her reticule, and when she looked up, he was gone.
Moment of truth averted. She released her breath and moved to the right as Flynn had instructed. With skirts bunched over one arm, she advanced until faint lights materialized at the end of the lane. She stepped into a puddle. Hopefully rain.
The footsteps began again, the stealthy gait of a hunter. Had she dodged one bad fate for another? She darted across the lane and flattened herself against the wall of a building, slid along its rough length and edged into a recessed doorway.
A hand covered her mouth, an arm pulled her backward through a door that had opened without sound and closed the same way. A key turned in the lock. Unable to see anything, her heart thundering, she dug her nails into her assailant's hand and bit at his fingers.
"Behave yourself," Alex Banning breathed in her ear. "Don't make a sound or Cavendish will hear you."
Her instant relief she wasn't about to be attacked by a ghoulish murderer was tempered with dread. Alex was the last person she had expected—or wanted—to see. He released her and she took a shivery breath. Someone thumped on the door, shook the handle. Low mutters, then footsteps faded.
Alex moved to the door and listened. "He's gone. Let's go."
He unlocked the door. Eden held back. "Wait. Why are you here? Why is he here?"
"No time to chat. Keep behind me, close to the shadows. Your gown is a damn beacon."
She crossed her arms. "I'll not go anywhere with you."
"You have no choice. You're my prisoner."
He opened the door, seized her wrist and charged toward the lighted street. She lifted her skirts again to keep from dragging them through filth. Without pause he hustled across the thoroughfare into another stinking alley. She was hot and out of breath when he stopped by a rickety wagon hitched to an ancient nag.
Their dash across the street revealed a man who looked nothing like the fastidious Captain she remembered. Unkempt hair, ragged beard, shapeless and threadbare clothes—a disguise? He tugged a cap over his head and lifted the wagon seat. "Get in there."
Astonished and unnerved, she stared at the narrow box. "No. No, I won't."
Without a word, he hoisted her into the space. She banged elbows and shoulders, and scrambled to sweep up her voluminous skirts. He tucked in loose flounces and lowered the seat, leaving her in darkness. A tight confined darkness.
The wagon creaked and groaned when Alex settled on the seat. He rapped it with his fist. "Everything all right in there?"
"Of course not." The words fell back at her from the wood, perhaps four inches from her face. Little cracks admitted glimmers of light, and the feeling of being in a coffin faded. But where was he taking her? Was she truly his prisoner? If so, what did he want?
Would she be locked away, imprisoned like Da? What would happen to her boys? Her innocent babies…
No. No panic. They were Fontaines and would be taken care of. And she meant to get free, no matter how many new lies she had to tell Alex.
The wagon jerked forward. "Keep still. This won't be long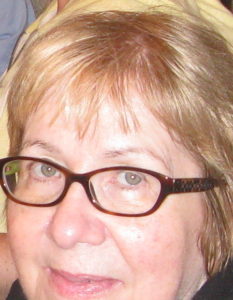 Cat Dubie was the girl who always had her nose in a book, the one who read with a flashlight under the covers or, when the moon was full, sat by a window for hours laughing, crying, loving characters whose adventurous lives wouldn't let her sleep.
She has traveled the world in books. She has traveled back to the dawn of time and far into the future in books. Her keen interest in history determined the nature of her books, and the first Historical romance novel she read, settled the genre.
After working for various levels of government, she retired and now lives in the beautiful province of British Columbia, where she indulges in her need for creating stories about romance, adventure, passion, mystery, love ...
a Rafflecopter giveaway